VBYG Program – Helpful Resources
For resources and additional information about the importance of vaccination, please visit these trusted sources: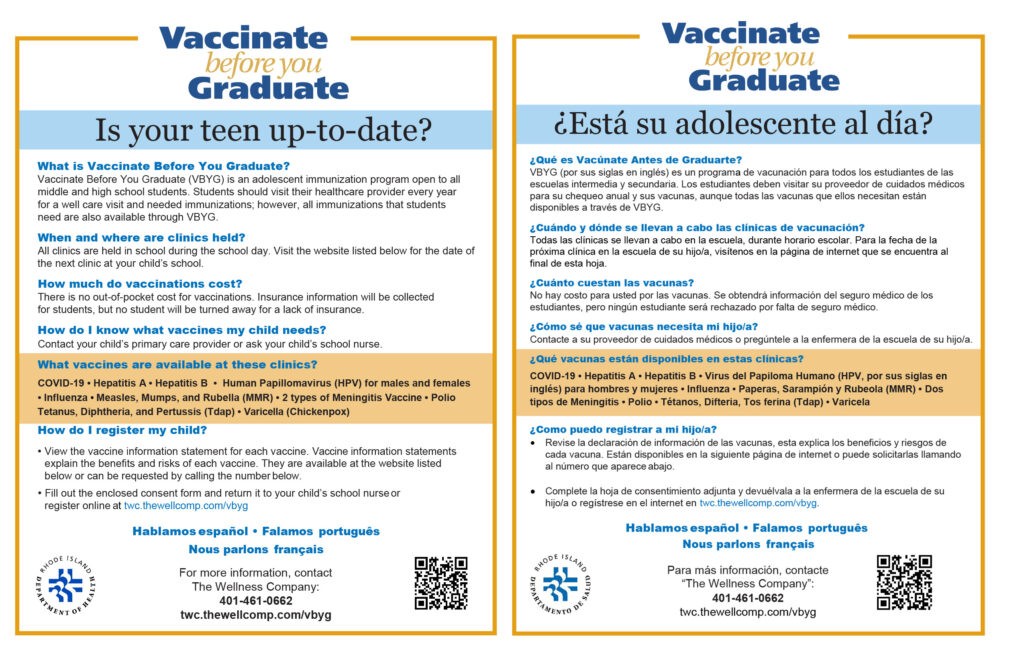 Families Fighting Flu  https://www.familiesfightingflu.org/

Founded in 2004, Families Fighting Flu (FFF) is a national, nonprofit, 501(c)(3) advocacy organization dedicated to protecting children, families, and communities against the flu. Our organization includes families whose loved ones have suffered serious medical complications or died from influenza, as well as other advocates and healthcare professionals committed to flu education and prevention.
Vaccinate Your Family  https://vaccinateyourfamily.org/

Founded in 1991, Vaccinate Your Family (VYF) is a national nonprofit organization that strives to protect people of all ages from vaccine-preventable diseases by:
Raising awareness of the critical need for timely immunizations
Increasing the public's understanding of the benefits of vaccines
Increasing confidence in the safety of vaccines
Ensuring that all families have access to lifesaving vaccines
Advocating for policies that support timely vaccination
Immunization Action Coalition   https://vaccineinformation.org/

This website is brought to you by Immunize.org, a national leader in immunization education. For parents and people of all ages, it provides timely, accurate, and factual information about vaccines and the diseases they prevent. Vaccines save lives!
Centers for Disease Control and Prevention   https://www.cdc.gov/vaccines/vpd/index.html
Vaccines and Preventable Diseases